WATER MANAGEMENT SAFETY PLAN
Are your Tenants and buildingS protected?
Every building is different. Each come with unique challenges and risks to ensure a safe and efficient HVAC system. Our team of water engineers and specialists can help tailor a water management safety plan to you and your building's needs.
Your water safety plan will cover the following: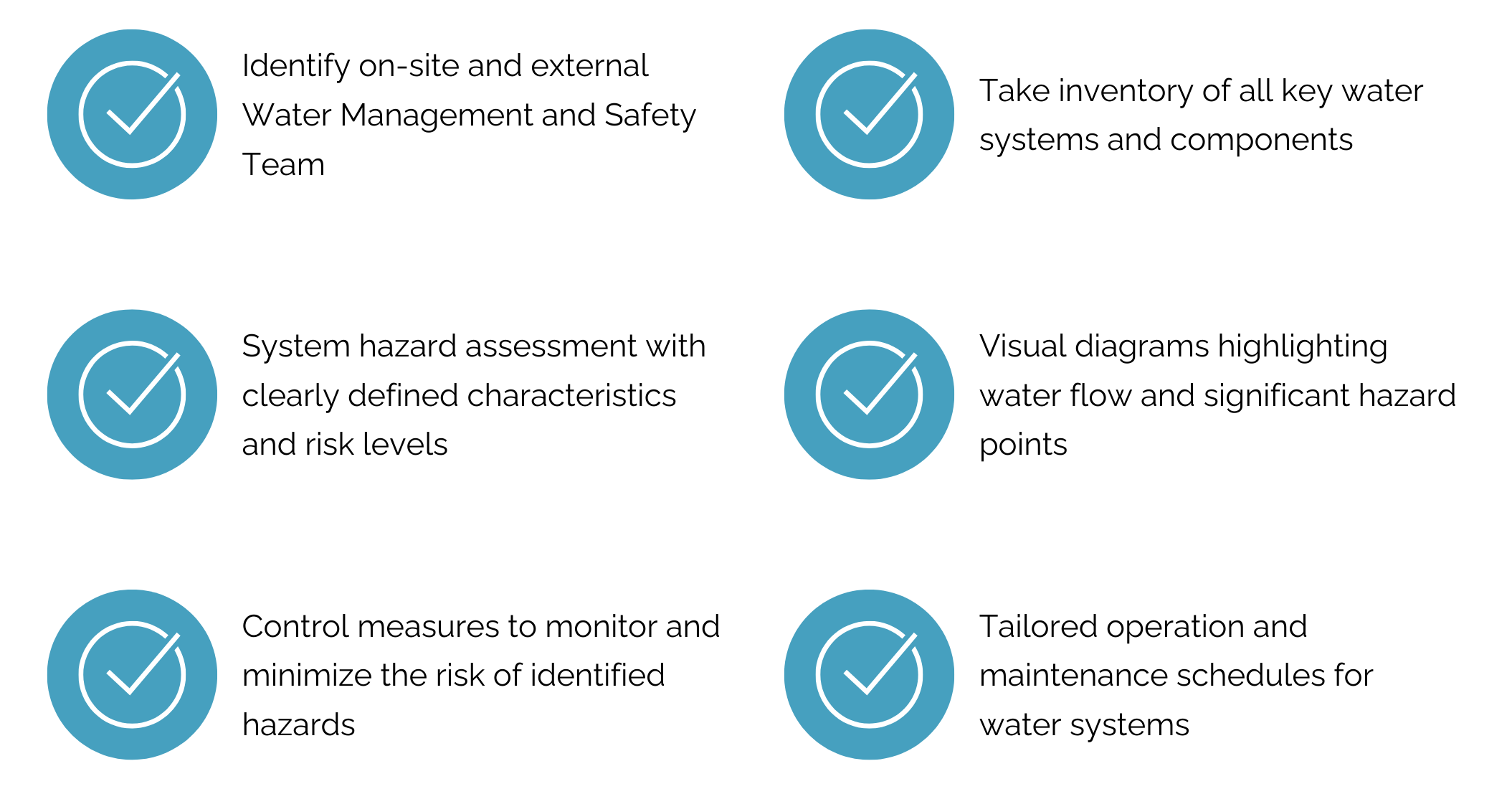 Download a sample report below to better see how WMC can breakdown your existing water systems and provide insights into key risk areas. A full safety plan will also come with a step-by-step action plan so your team knows how to handle ongoing maintenance and tackle issues that may come in the future.